This page is under construction
Coop
CQ
CTF
TDM
Objective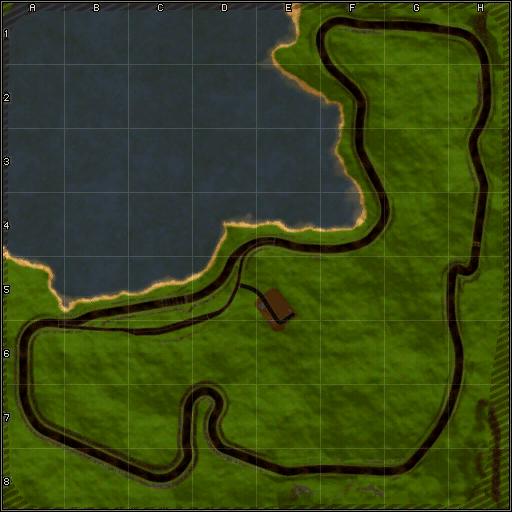 GP Gurdenhind
This is fast sweeping track with long straights and some noticable points on the track. first the tight cikane in grid H5. This is at the end of a long straight and so remember to hit the brakes before u enter it otherwise your sure to crash. The other noticable point is an odd shaped S-Bend track section at grid C7, D7 & C8 that is not too slow but you cannot drive at full speed, so be careful. Finally at A6 the final bend before the finish line it gentle to start with but gets very tight at the exit point and so if your not careful you could end up in the water.
2003-10-10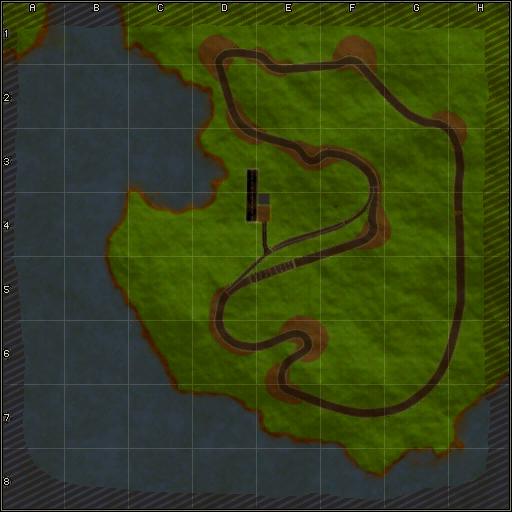 GP Montigo
This is quite tricky in that it has a lot of bends and odd track angles requiring alot of attention otherwise you will be off the track and into the mud. The first bend at grid F4 is always bound to cause problems with alot of cars going thru it. Next the S-Bend at grid E3 - F3 is rather concealed being on top of a hill so be careful. The bend at grid D1 is nasty too so brake in plenty of time. Finally the long striaght reahes the peak of the hill half way along and if not careful u could lose control so watch your speed.
2003-10-10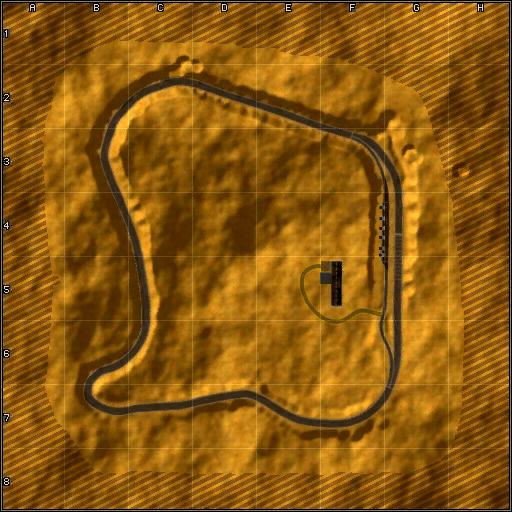 GP Torano
This is the fastest track of the lot. Long straights and gentle bends with huge canayon sides and nice flat track surface. However there are still some things to watch out for. The second bend at grid B3 - B2 - C2 is sharper than it looks and its still possible to go off and hit the side of the cliff. Also the bend at grid D7 - D8 is up high and is not that apparent however this section of track is lined with palm trees and there are sand bag walls at the bend to stop you going off.
2003-10-10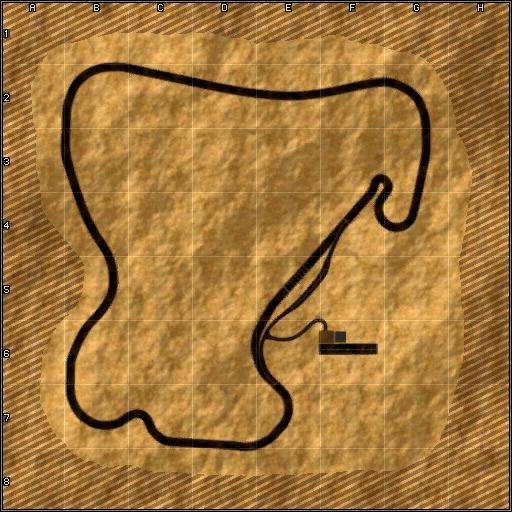 GP Yamoto
Yamoto is a hilly and fast track with its long sweeping bends and long straights. It does have a few suprises though. First the sharp long bend at grid E7 is hard and uphill plus it will be quite conjested on the first lap. The tighening S-Bend at grid G4 - F3 - F4 is quite tough but as long as you get your braking right going into the first part of the bend then you be fine on the second part then running down to the finish line.
2003-10-10