This page is under construction
Coop
CQ
CTF
TDM
Objective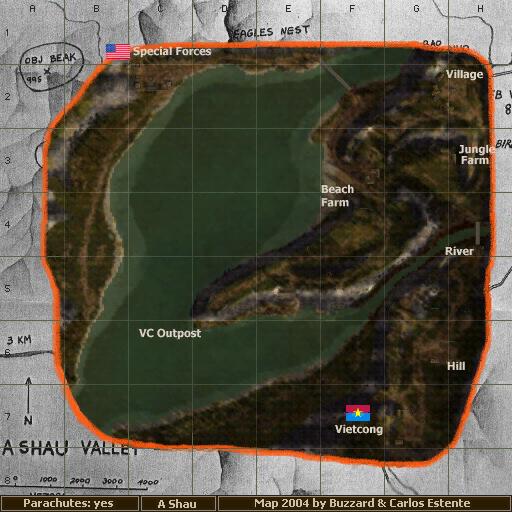 A Shau
A Shau valley is an infantry based map that takes place in occasional thick jungle ! The idea is just based on the time in vietnam after the us taking hill 937. The US are now on a search and destroy mission in the A Shau valley searching for base area 611 (this map is not an accurate depiction of the actual place though).
2012-02-04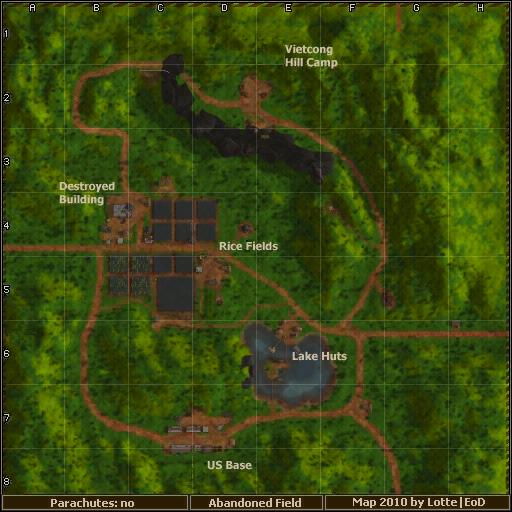 Abandoned Field
Abandoned Field
2012-08-23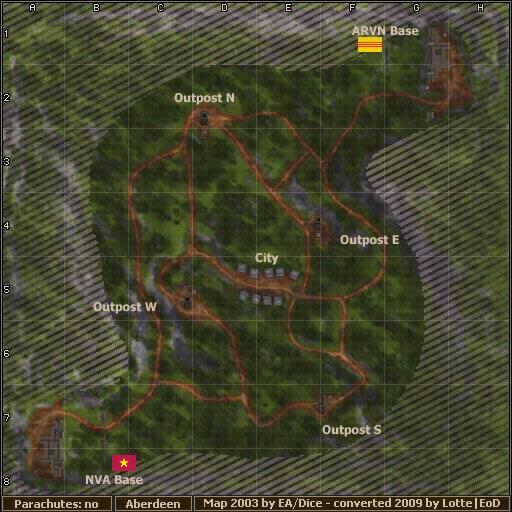 Aberdeen
Based on the original Battlefield 1942 map - Aberdeen -
2012-08-23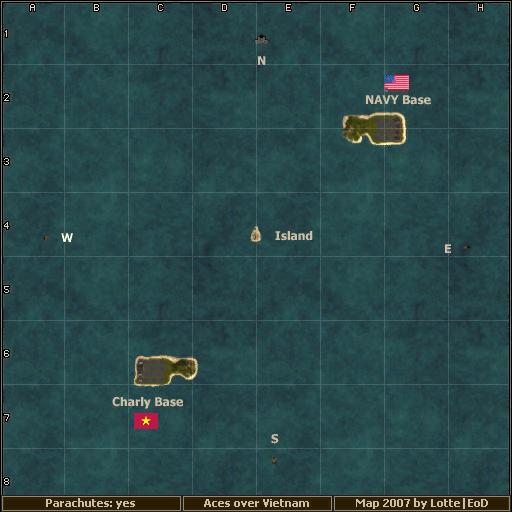 Aces Over Vietnam
This is a fictious dogfight map.
2012-02-04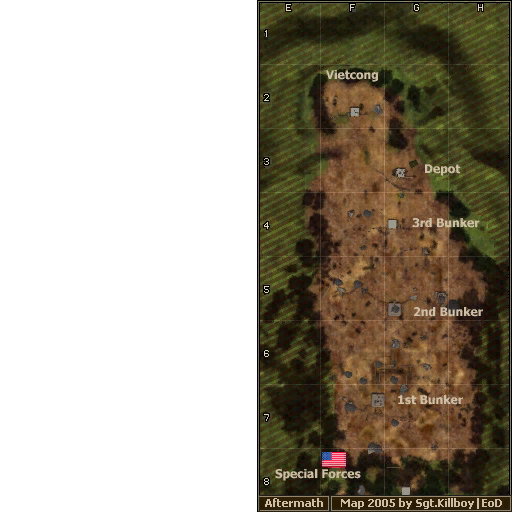 Aftermath
BOOOOOOOOOOM!!!!!!! WELCOME TO HELL!
2012-08-23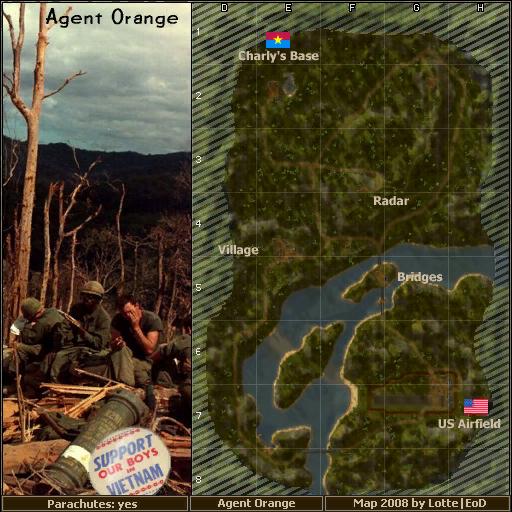 Agent Orange
Agent Orange is the code name for a powerful herbicide and defoliant used by the U.S. military in its Herbicidal Warfare program during the Vietnam War. During the Vietnam War, an estimated 80 000 m of Agent Orange were deployed in South Vietnam.
2012-08-23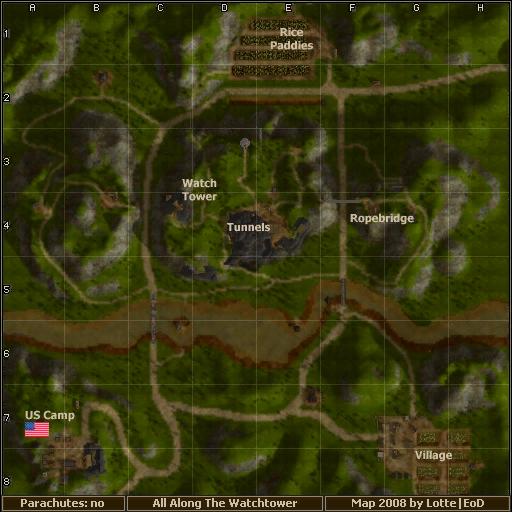 All Along The Watchtower
There must be some kind of way out of here said the joker to the thief. There's too much confusion I can't get no relief. Buisness men they drink my wine, plowmen dig my earth. None would ever compromise, nobody of this world * Jimi Hendrix
2012-02-04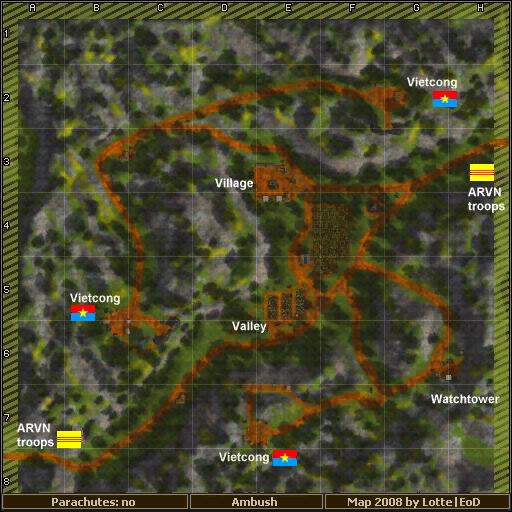 Ambush
A Scout has reported a SA-2 Rocket in a village. ARVN troops search for it while charly lies in ambush.
2012-08-23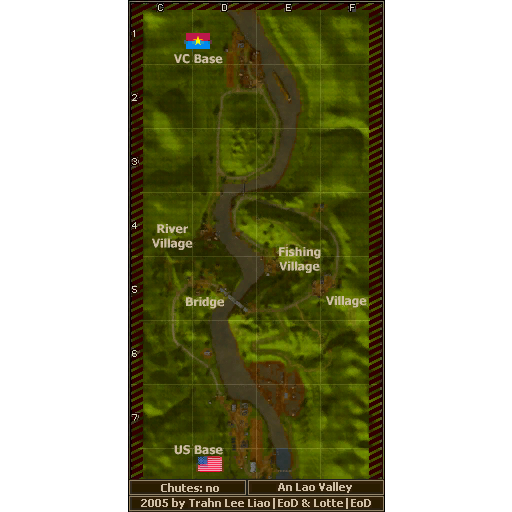 An Lao Valley
Here's to us. Who's like us ? Damn few. And they're all dead.
2012-02-04
Apocalypse Now
The F-5 proved to be a successful combat aircraft for US allies, but had only limited combat service with the US Air Force in Vietnam.
2012-08-23